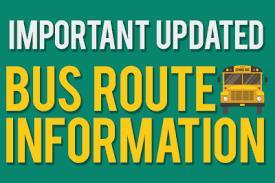 Please read the attached letter from our Superintendent.
In an effort to provide more effecient and effective transportation services to students/families, everyone who will need bussing next year will need to complete a City of Cape Coral Charter School Authority Transportation Request Form. This form must be completed even if your child currently rides a bus.
The request form is also provided below.
All of this information will be mailed to you.
Please return your completed form to Oasis High School by Tuesday, April 30.