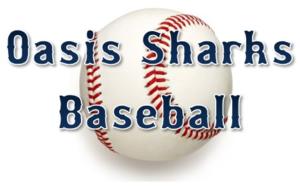 Check back soon for the 2018 Baseball schedule!
Manager: Frank Haba
Assistant: Ed Callahan
Assistant: Eddie Collins
Assistant: Ray McCaslin
What: OHS Baseball player/parent meeting
When: January 24 @ 6:30pm
Where: OHS cafeteria
Why: Informational meeting for anyone interested in trying out for the OHS Baseball program. Tryouts will be held January 29 and 30 at Cape Sports Complex from 2pm to 5pm. Players attending tryouts must be accompanied to this meeting by a parent or guardian.
Meet Your Coach
Frank Haba, originally from New York, has been at the helm of the Oasis High School Baseball program since 2010. After playing baseball for Coach Frank Miele at Mahopac High School, he played collegiately for four years at Pace University (Pleasantville NY). Coach Haba has coached the great sport of baseball at various levels, but started his coaching career at perennial New York State baseball powerhouse Roy C. Ketcham High School where he was fortunate enough to learn under the tutelage of Coach Pat Mealy, who has won several "Coach of the Year" awards, including New York State High School Coach of the Year. Coach Haba is dedicated and committed year after year to making the players in the OHS Sharks Baseball program not only better baseball players, but even better young men.