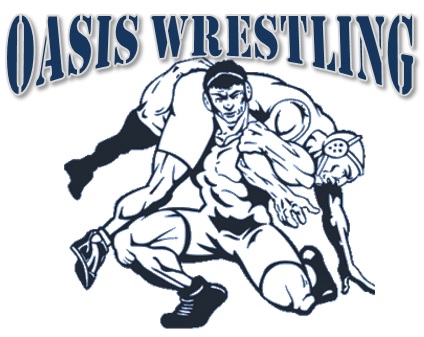 2021/22 OHS Wrestling

Head Coach: Pat Missaoui ([email protected])

Assistant Coach: Troy Wusterbarth ([email protected])
Meet the Coach
Patrick Missaoui, originally from New York, became the Head Wrestling Coach in 2019. After wresting for Florida Hall of Fame Coach Victor Lorenzano at Celebration High School, he fell in love with the sport and decided to give back as a Coach. Coach Pat expects his wrestlers to mold their character with traits of responsibility, accountability, hard work, respectfulness, and a refusal to give up--both in the classroom and on the mat. Coach Pat firmly believes overall team success is dependent on a great work ethic and teamwork. When wrestlers are in the weight room, out in the field, or on the mat, they should be pushing themselves to limits they didn't know they previously had. The constant push and work ethic will help these boys become men. Champions aren't built in a day, but when there is a dedicated team that shows up to practice on time and works from the first to the last whistle, there is no cap on the potential of what a wrestler can become.
For more info- [email protected]
Florida Pride Wrestling Camp Coming Soon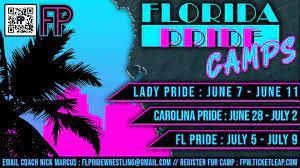 Exciting Wrestling Camp for our wrestlers
July 5th to July 9th
Webber University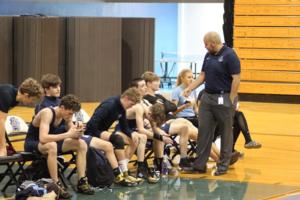 Volunteer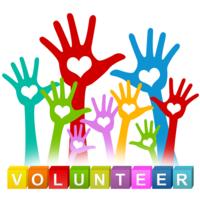 Check back soon for ways you can get involved with the 2020/21 Wrestling season!